Never miss a beat! Keep up to date on the many exciting events happening in beautiful Charlottesville, VA at Barracks Road! Come and enjoy the activities!
SAVE THE DATE

Annual Barracks Road Holiday Parade
Friday, November 28th, 9:30am
Join us for an annual tradition going back more than 40 years as we celebrate the holiday season with
colorful floats, music, local community organizations,
costumed characters, merchant specials and more.
March in our parade!
Now accepting parade participation applications.
Contact Hillary Berman for details at 240-342-2164 or hillary@bermanevents.com.

---
NOW OPEN

Located between Zinburger and Zoës Kitchen
---
NOW HIRING
FRANCESCA'S COLLECTIONS
Francesca's is hiring a Full Time Assistant Manager, a Part Time Key Holder (20-25 hrs), and a Part Time Boutique Associate (12-15 hrs). Candidates may apply online at francescas.com where all positions are posted or contact Raleigh Graves, Boutique Manager, at (434) 296-9556 for any additional questions.

PINK PALM
Pink Palm, a Lilly Pulitzer Signature Shop, is looking for energetic, outgoing and motivated Lilly Lovers to join our team as Full Time Sales Associates.  Applicants must be available holidays and two weekend days per month.  Retail experience and brand awareness is strongly preferred, but not required.  Please send resumes and a cover letter to pinkpalmcharlottesville@gmail.com if you are interested.

PENELOPE
Penelope is currently hiring for the Christmas season and beyond.  Penelope is looking for high-energy, friendly ladies with a  sense of style that have a passion for jewelry, clothing, and accessories.  Applicants can apply using: apply.penelope.com
Spots are filling up quickly so apply today!

THE VIRGINIA SHOP
The Virginia Shop is hiring a Part Time Sales Associate to begin in October and work through the end of the year. Hours begin at 15-20 hours per week up to 35 hours per week as the busy holiday approaches. Candidate must be able to be on their feet for up to 8 hours, lift 35lbs over their head, and be 21 years or older. Gift wrapping and gift basket experience a plus. We offer competitive pay with a bonus upon completion of the season (December 31, 2014). Please email retail@thevashop.net with a resume. We will then call eligible applicants. No drop ins.
OLD NAVY
For the best seasonal job, apply cheer! Yule love working at Old Navy! Holiday hiring ends November 1st, so jingle your bells and get to it!
Applicants can apply directly at https://gapinc.taleo.net/careersection/10041/jobdetail.ftl?lang=en&job=137285&src=JB-11


ZINBURGER
Looking for high energy, enthusiastic, hospitality driven people to join Zinbugrer in Charlottesville, Virginia.

Interviews will be set up after receiving applications. Please apply here: http://zinburger.wyckwyre.com/

Join us for our open hiring located at the restaurant.
Address: 973 Emmet Street North Suite A, Charlottesville, VA 22903.
CUPS FROZEN YOGURT
We're hiring happy, smiling faces who want to work in the hottest fro-yo club around. Cups is looking for superstars to be on our team! If you've got what it takes, we want to see your application!

Open interviews will be held at Cups Frozen Yogurt Charlottesville.

You can also apply to open positions at any location here: https://cups.wyckwyre.com/

HARRIS TEETER
Harris Teeter at Barracks Road (Store #177) is currently hiring several positions.  Applying is as easy as 1,2,3!
1. Log into the website: harristeeter.jobs
2. Click on: "Find Your HT Career" Enter the job number in the "Job Number" field. Follow the directions on the application site to apply.
3. Click…"Apply For Job"
Available Positions
Part-Time Bagger, #0901179
Part-Time Stock Clerk, #091171
Part-Time Deli Clerk, #1001136
Part-Time Starbucks Clerk, #1403677
Full-Time Baker, #1409491
Full-Time Stock Clerk, #1408807

PANERA BREAD
At Panera Bread, warmth is our business. It's what we do best. And for like-minded individuals who are ready to surround themselves with fresh food and great people, work has never felt so friendly.
Assistant Manager
Join one of America's fastest growing neighborhood bakery-cafe concepts! Due to tremendous growth we are now hiring for an Assistant Manager. 
Seeking full service and fast casual managers with 1-2 years of restaurant management experience. Apply now! www.panerabread.jobs

Bakery-Cafe Associates
Our customer associates know what our customer wants and deliver it -- fast, accurate and with friendly service. We hear and sense customer needs and keep our manager and fellow team members informed. We take pride in every aspect of our work and perform it with energy and enthusiasm. We are strong team players, with a commitment to continuous learning, who provide quality service and products to our customers through true craftsmanship. 

Associates, please click here to apply online at www.PaneraBread.jobs

---
MERCHANT PROMOTIONS
OLD NAVY
---
BEVELLO
#bvechasercure
We are painting bevello pink this month! We've teamed up with Chaser to sell Breast Cancer Awareness tanks while supplies last.  Chaser will be donating 10% of sales of the tank to the American Cancer Society + we will be donating 10% of sales of the tank to the National Breast Cancer Foundation.  We encourage everyone who purchases the tank to use the hashtag, "#bvechasercure" and tag us to tell us why they purchased the tank.



Wine Down Wednesday
Wine Down Wednesday has been extended for the month of October! Every Wednesday, enjoy 15% off your entire purchase plus complimentary wine while you shop!



Other upcoming events…

10/23-10/26: Wear pink and be able to draw your discount from 15-30%!

---
PANERA BREAD

All October long, visit your local participating bakery-cafe, purchase a Pink Ribbon Bagel and we'll donate 10¢ of each bagel sold to benefit your local breast cancer charity.*

It's simply a delicious way to support a great cause.
---
 BUFFALO WILD WINGS


Join us every Monday, from 7pm to 8pm, for the live broadcast of the UVA Coaches Corner with Mike London, at Buffalo Wild Wings. Barracks Road.
---
CHICO'S

Stand Up To Cancer Event 
Chico's will donate $10 from the sale of every Leopard Print Scarf to Stand Up To Cancer from now until October 31, 2014. Your purchase will help accelerate cancer research. For more information on how to donate, please visit www.chicos.com
---
BARNES & NOBLE

NEW: Samsung Galaxy Tab® 4 NOOK®
Our award-winning reading experience integrated with a full-featured, high-performance tablet. Available for $179
Now available at the Charlottesville Barnes and Noble
-------------------------------------------
For additional information on all events, please email crm2559@bn.com or call 434.984.6598.
Saturday October 25, 2014 11:00 AM
Halloween Storytime: Click, Click, Boo! A Tricky Treat
Fans of the 'Click, Clack, Moo: Cows That Type' series will love this new title destined to be a Halloween classic - Click, Clack, Boo!: A Tricky Treat. Join us for this Halloween Storytime with fun-filled giveaways and activities. Trick or treat? Come in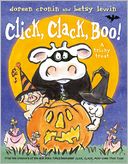 Wednesday October 29, 2014 6:00 PM
Martina Boone Author Event
Compulsion

---
RUBY TUESDAY

---
ZINBURGER
---
COMPLETE NUTRITION

Become a Preferred Member today! It's free and never expires. Preferred Members receive exclusive deals including 22% OFF every 1st-3rd of every month.
---
MICHAELS
KIDS CLUB
Every Saturday, 10am-2pm
Kids craft while you shop for your favorite Michaels crafts! All supplies included. Register for a session every half hour. Michaels.  Directions: Barracks Road Shopping Center.  10am-12pm.  $2.  Contact: Cathy.  Email: Michaels8807@yahoo.com. For details, please click this link.  For more info call: 971-1072. 
---
Introduction to iOS8
Apple has announced they will be releasing a new version of the operating system for both the iPhone and iPod this fall, called iOS 8. PeachMac wants to make sure you are ready to take advantage of all of the new features, tweaks, and get the most out of your device.

TBD
LOCATION: PeachMac, 1111 Emmet Street North, Charlottesville, VA 22903
CONTACT: 434.207.5500
COST: free
What You Need To Know About OS X Yosemite
Apple has announced the next version of the Mac operating system coming this fall, OS X Yosemite. This update brings an elegant new design that is both refreshing and familiar. Come in and let us give you a taste of the new look, features, as well as some cool new ways your Mac will work with iOS 8 on your mobile device.
TBD
LOCATION: PeachMac, 1111 Emmet Street North, Charlottesville, VA 22903
CONTACT: 434.207.5500
COST: free
Introduction to iPad
You have just purchased the coolest, newest, greatest device Apple has ever created and you want to learn more about how to use it. If this is you, please come join us for an hour of hands-on experience with your new iPad. While not necessary, you are invited to bring your iPad along with you.

TBD
LOCATION: PeachMac, 1111 Emmet Street North, Charlottesville, VA 22903
CONTACT: 434.207.5500
COST: free
Introduction to iPhoto for Mac
iPhoto is Apple's remarkably easy-to-use, all-in-one application for importing, organizing, editing, and sharing digital photos, but most people don't tap the depths beneath the surface of this great application. This workshop will cover a wide range of topics - from importing photos to image enhancement to the creation of albums. You will learn to harness iPhoto's outstanding organizational features such as Events, Faces, and Places. You will also learn how to send your photos by email, or share them through Facebook. Please note that this workshop deals with iPhoto for the Mac computer, not the iPad.
DATES:
October 29th, 6pm
LOCATION: PeachMac, 1111 Emmet Street North, Charlottesville, VA 22903
CONTACT: 434.207.5500
COST: free
Introduction to Mac
If you're new to the Mac, or to OS X, this workshop is for you. You'll learn your way around the desktop and how to use preferences and settings to make your new computer work the way you want it to. You'll learn how to install new applications, get online, and organize your files. After attending this workshop you will be comfortable with the basics of your new computer and be ready to discover the remarkable things you can do with your new Mac.
DATES:
October 27th, 10am
LOCATION: PeachMac, 1111 Emmet Street North, Charlottesville, VA 22903
CONTACT: 434.207.5500
COST: free

Visit PeachMac.com/training. Click on Workshops, scroll down and select the workshop you'd like to attend!
---
RACK ROOM SHOES
Stop by Rack Room Shoes for the perfect gift for the shoe lover in your life. Rack Room Shoes is BOGO Everyday! Buy one pair, get a 2nd pair for at 50% off!
---